Introduction
The Younium product structure can be a bit complex but is very useful for organizing your products in a useful manner both internally and externally. Having a good product structure has benefits like:
Pedagogic offering for clients
Clarity internally
Useful reporting
Systematic accounting and controlling
Value-based pricing
Product Structure
The important thing to keep in mind in Younium is that "Product" is an umbrella term for underlying "Charge Plans" and "Charges"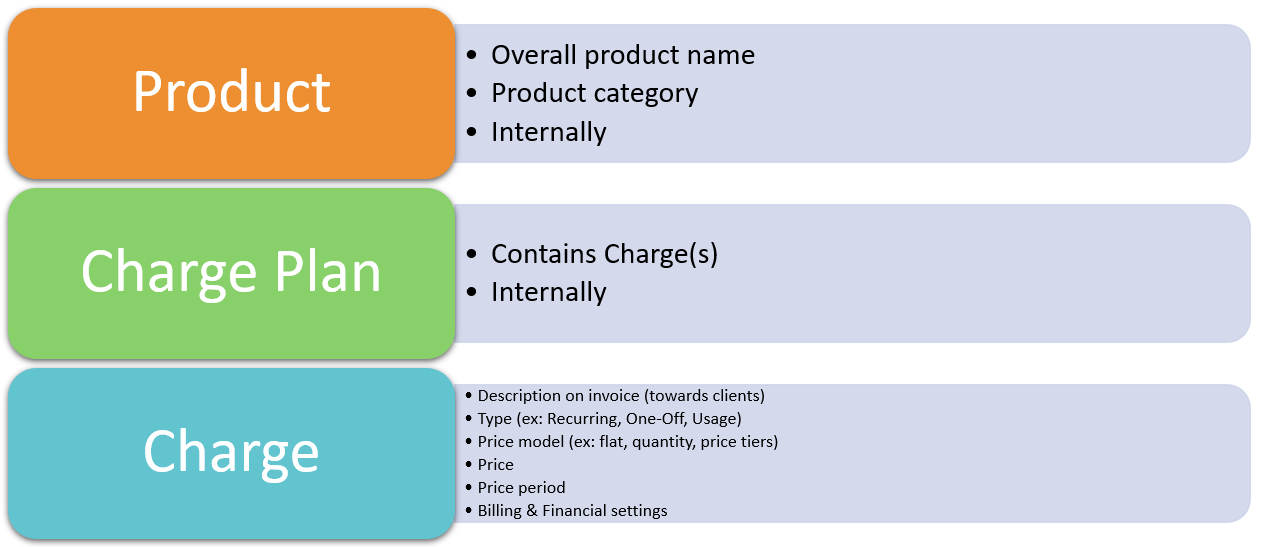 Charge: The actual individual item that the account will be charged for. This item dictates how the charge will be described to the customer (description on the invoice, for example, "Recurring Fee"), what type of charge it is (Recurring, etc), its price model (Flat, etc), the price (amount), which period the price is for (Monthly, etc), and all its billing details.
Charge Plan: Is used to structure charges into different plans, for example, a product might be sold with a Standard plan and a Premium plan.
Product: The name of the group of charge plans and charges, for example, "Application." This will include all charge plans and all charges within them.
Product category: products can also be under a general category.
Examples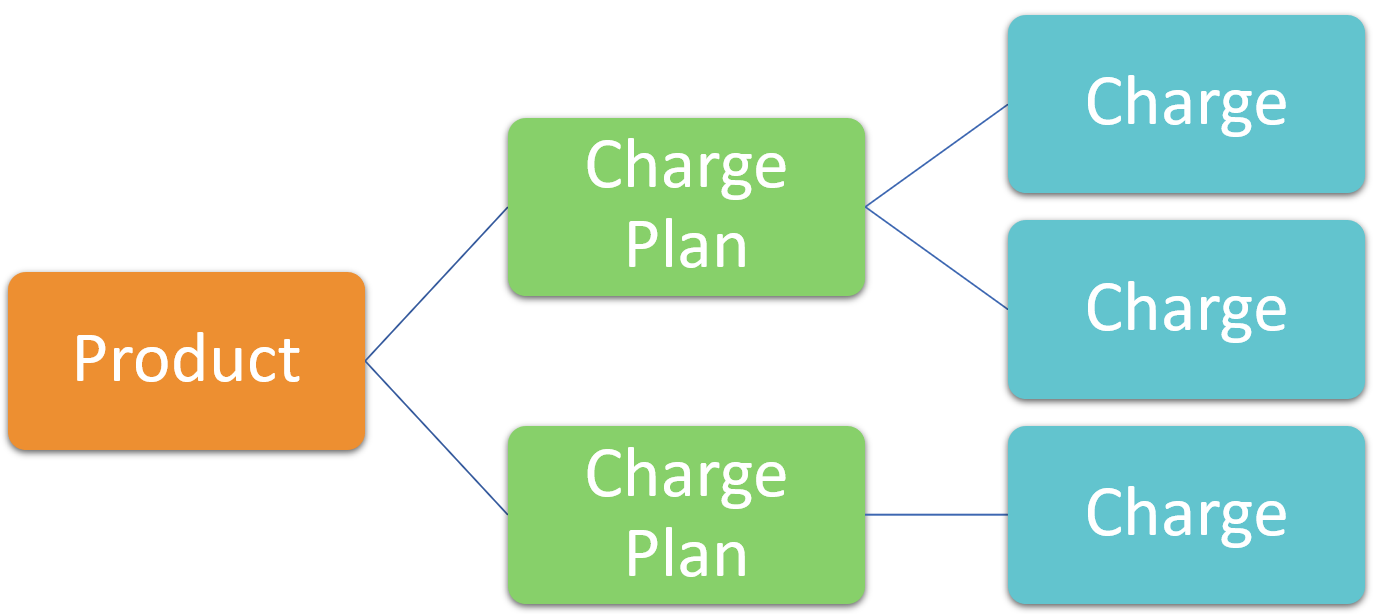 In this example, we have an application with two different subscription plans, a Standard and a Premium. For the standard one, the customer is charged a recurring flat fee of 1000 SEK per month and 100 SEK per user in the application. On the premium plan, the client is only charged a recurring fee, but 25,000 SEK per month.
Product Types
Used to limit or allow a product to a certain setup (how charge plans and charges are allowed to be structured within the product).
Examples